Deck Construction in Plymouth County, MA
A deck can often become a focal point on a home exterior. Decks are used for beauty and entertaining purposes. You can choose from many styles and an array of quality building materials including LP Weather Best decking and railings, AzekDecking, and pressure-treated wood. Decks can be built with your idea of functionality in mind.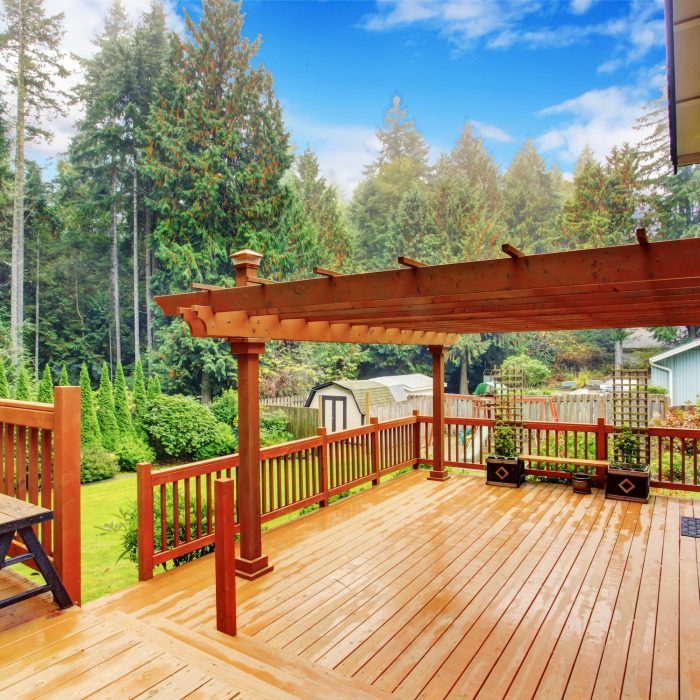 How Decks Can Enhance Your Yard
A new deck bolsters every aspect of your outdoor space. When you work with a trusted construction company to get quality work, your installation helps the exterior of your home:
Look Better
Add Property Value
Provide Increased Living Area
At J&J Home Improvement, we provide homeowners with beautiful new features that elevate the aesthetic and financial value of their homes. Our service team consists of experienced contractors who take advantage of the industry's best tools, equipment, and techniques to deliver superior deck construction in Plymouth County, MA, for our clients.
A Durable Addition to Your Home
Resilience is crucial to protecting the value of your deck investment. Our contractors utilize the best composite and natural materials to ensure the long-term viability of your new feature. We believe that our commitment to quality craftsmanship builds effective customer relationships better than anything else.
In order to make the most of your new deck addition, we utilize Trex Decking and pressure-treated wood to give you an expanded living space that stands up to the wear and the elements. Our materials and techniques ensure that your deck provides you with a comfortable area to relax for years after the initial installation.
A Stress-Free Deck Experience
Our goal is to provide you with a deck building and usage experience that you can enjoy without a hassle. In addition to durability, our decking gives you a feature that requires very little maintenance. We want you to focus on enjoying your new deck, not scrubbing it clean or replacing pieces every time you turn around.
For more information about the different brands and styles we carry, view our Product Information page, or give us a call to get the building process started for your new deck. We proudly serve West Bridgewater, MA, and the surrounding areas.
Experience the J&J Difference.
Our team has over 20 years of experience in home exterior renovations. Contact us today!