Does your roof need repair or replacement?
When you need professional roofing services in Plymouth County, MA, turn to J & J Home Improvement. Our roofing materials come from CertainTeed, a proven name in building products. Their high-quality roofing shingles are available in a large variety of colors and styles to choose from.They are are covered by one of the best warranties you can get in the industry. Choose from the classic 3-Tab style or contemporary architectural shingles to add beauty and durability to your roof.
To check out 3-Tab and Architectural styles and available color palettes, visit our product information page, or contact us today!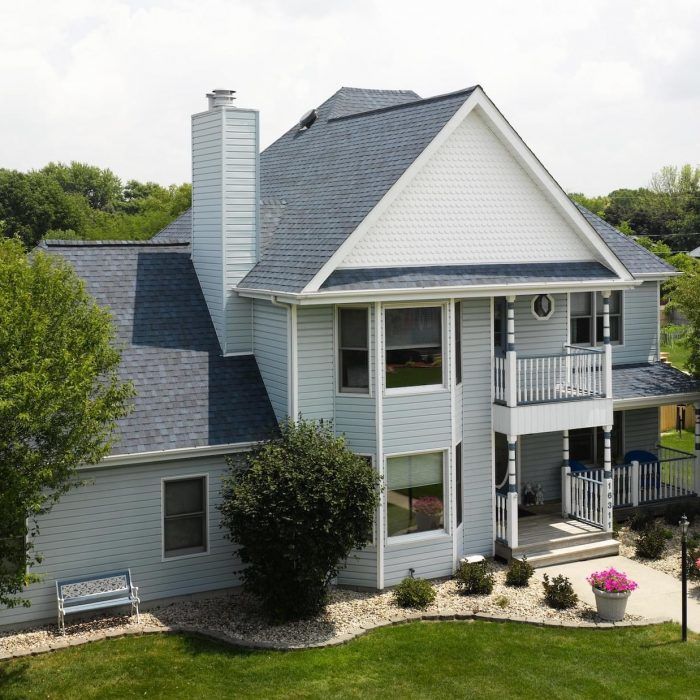 Roof Installation in West Bridgewater, MA
You need to know that you're able to count on your roof to keep you and everything in your home safe from the Massachusetts elements. That's why it's important to never put off any roofing services in Norfolk County, MA, that you need to stay dry and safe. J & J Home Improvement is ready to climb on top of your roof to assess its condition and provide the right renovations to make it look and function like new again!
Are you looking to refresh the look and stability of your current roofing system? Then it is time for you to reach out to our professional home improvement contractors. We take pride in being able to constantly exceed your expectations whenever we provide roofing services for your home. J&J Home Improvement is one of the best roofing companies in Massachusetts!
Thanks to our years of experience, our team is highly capable of installing any of the different roofing products we offer flawlessly each and every time. Speaking of products, all of the materials we use are from trusted brands that have proven time after time that they have customer satisfaction in mind, such as CertainTeed. So make sure you are getting the best for your roof by turning to our roofing specialists.
Contact us for more information about booking a consultation. We are ready to assist customers and their homes located throughout the Plymouth County or Norfolk County area.
Experience the J&J Difference.
Our team has over 20 years of experience in home exterior renovations. Contact us today!